Eminent to run at Chester before possible Prince of Wales's Stakes run
Martyn Meade is hoping to book his Royal Ascot ticket with Eminent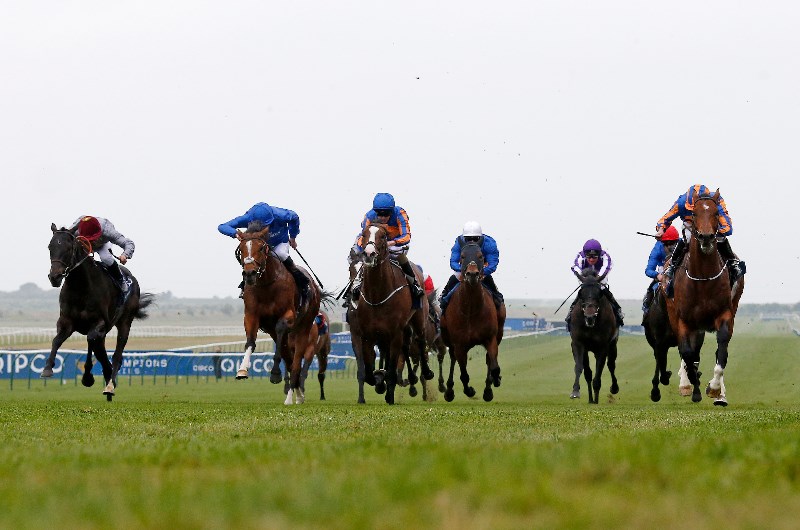 Eminent runs sixth in the 2000 Guineas. (Alan Crowhurst/Getty Images)
Eminent is on trial for Royal Ascot this Friday in the Huxley Stakes at Chester.
The Martyn Meade-trained runner could book his ticket to the Prince of Wales's Stakes should be perform well where he would likely meet Cracksman.
Currently a 16/1 chance for the
Prince of Wales's Stakes
, Eminent has won at Group 2 and Group 3 level but has yet to score at the highest level.
He finished sixth in the
2000 Guineas
last year, fourth in the Derby, fifth in the Eclipse Stakes and third in the Irish Champion Stakes, which are all good form guides for his run at Chester.
Meade believes the run will put him in good stead for the rest of his campaign.
"He's done very well. We thought it would be a nice introduction for him," Meade said.
"It's a Group Two and he doesn't have to carry a penalty.
"I think the ground will be perfect and it should be a good one to start the season.
"We've got a good draw, which doesn't usually happen. We're drawn one so that's good.
"He seems to be in a great place, both mentally and physically, so hopefully it will be nice run for him and set him up for the rest of the season."
A win might be needed on Friday to suggest that Eminent could run at
Royal Ascot
in June.
"Our next plan at the moment is to go for the Prince of Wales's, but obviously he needs to win well on Friday," Meade said.
"Barring anything going wrong. I think he should perform well. When he won the Craven last year it was his first run of the season."
Since moving from Newmarket to Manton, Meade has trained one winner from six starts and Eminent has had no problems setting into his new environment.
"He's fine, he's a highly-intelligent horse and he gets it very quickly," Meade said.
"He's got a great box sorted out, good views and lots going on which he enjoys. He leads the string out every day and he took to the new regime very quickly.
"He's settled in extremely well."