The Tin Man prepares for Royal Ascot defence
James Fanshawe has mapped out a plan for The Tin Man ahead of his Royal Ascot defence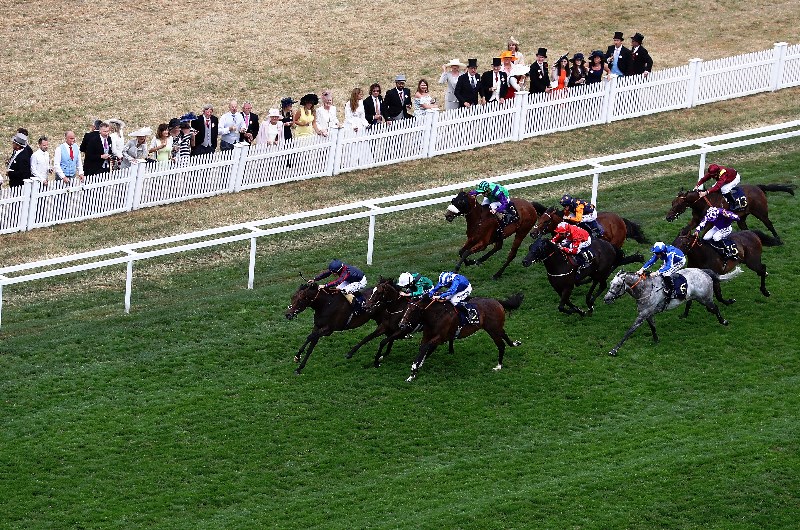 Tom Queally riding The Tin Man leads the Diamond Jubilee Stakes on day five of Royal Asco. (Photo by Bryn Lennon/Getty Images)
Trainer James Fanshawe is preparing The Tin Man for his defence of the Diamond Jubilee Stakes in June.
The six-year-old scored a win in the Diamond Jubilee Stakes last year and despite suffering a frustrating trip to Hong Kong, with a fever keeping him out of the Hong Kong Sprint, he's back in action for another tilt at the feature at
Royal Ascot
.
Fanshawe has yet to pencil in a starting point and the Group 2 Duke of York Stakes, which The Tin Man raced in last year, is only a possibility at the moment.
"He looks grand and has had a nice break after Hong Kong. He's in good form," said Fanshawe.
"We've got to work out a way of getting to Ascot again. That's the plan anyway. It's how we get there, we'll see."
Fanshawe might not be 100 percent confident as to where The Tin Man will line up next but he is confident with his charge.
"I'm very happy with him so far. He's got an entry at York, but where he goes time will tell."