2023 Durban July Entries - Four horses top merit ratings at the opening stage
73 horses were nominated for the 2023 Durban July at the first entry stage
Do It Again, Pomp And Power, Safe Passage and See It Again top the ratings
Defending champion Sparkling Water has been retired to stud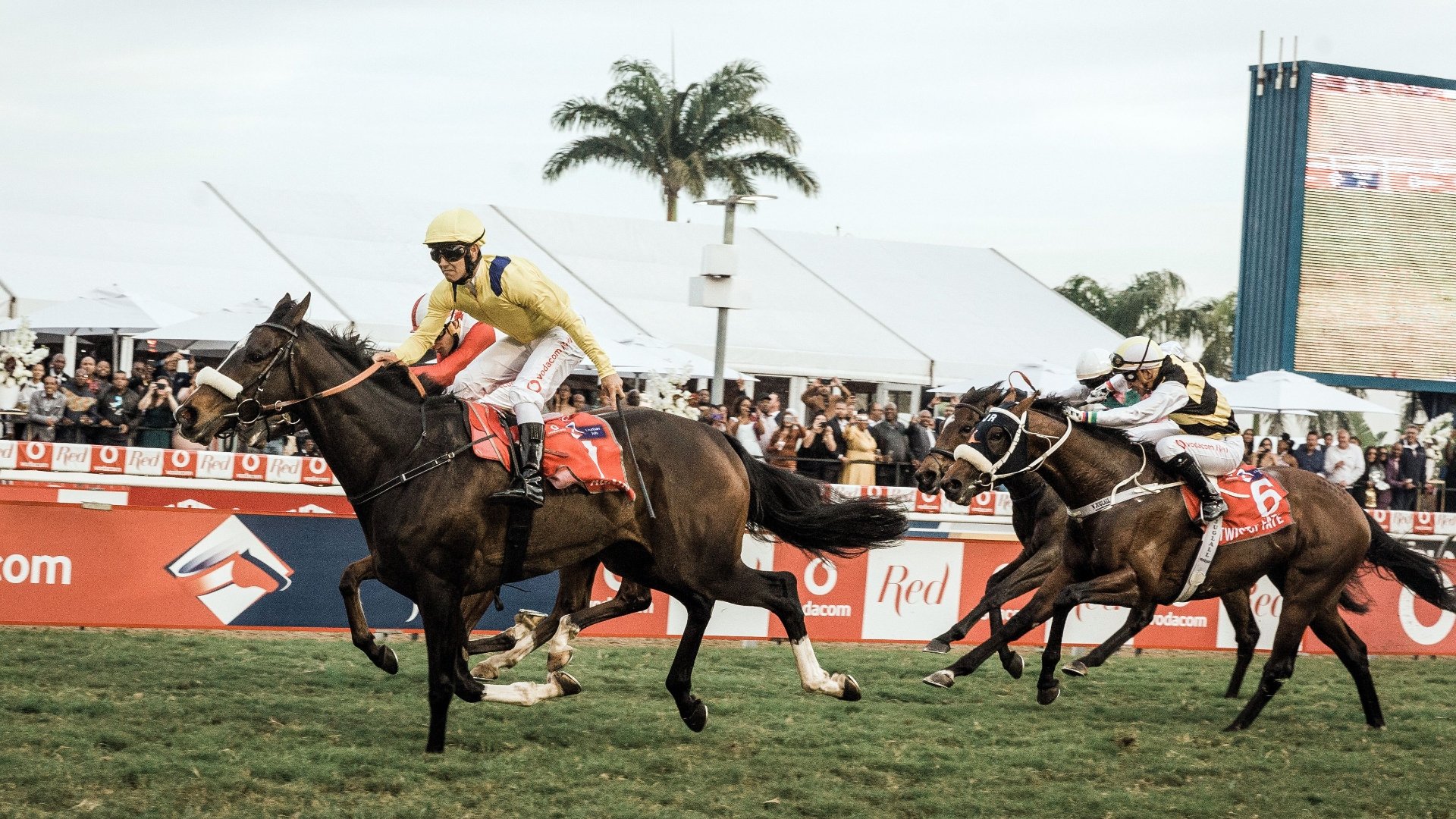 Do It Again will carry top weight in his sixth Durban July. (Getty)
Cousin Casey remains the favourite for the 2023 Hollywoodbets Durban July following the first entry stage today.
Glen Kotzen's star three-year-old jumped to the head of the betting after ante-post favourite, Charles Dickens was ruled out of the race by Candice Bass-Robinson.
Cousin Casey
has been handed a merit rating of 122, two points below the four top-rated runners in this year's
Durban July
.
Two-time winner, Do It Again will become the first horse to make six appearances in the Durban July and Justin Snaith's eight-year-old will have to carry top weight. As will four-year-olds Pomp And Power and Safe Passage, who were rated 124. Shock Cape Derby winner, See It Again was also rated 124 but, being a three-year-old, he won't be carrying top-weight.
Defending champion, Sparkling Water was retired to stud earlier this week. Another big name who will be missing this year's Durban July is King's Plate winner Al Muthana, who wasn't handed an entry at the opening stage.
Do It Again is one of nine runners that Justin Snaith entered up today. Mike De Kock, Sean Tarry and Brett Crawford accounted for seven entrants each.
2023 Durban July Top-Rated Entrants
| Name | Age | MR |
| --- | --- | --- |
| Do It Again | 8 | 124 |
| Pomp And Power | 4 | 124 |
| Safe Passage | 4 | 124 |
| See It Again | 3 | 124 |
| Puerto Manzano | 5 | 123 |
| Astrix | 6 | 122 |
| Cousin Casey | 3 | 122 |
| Rascallion | 5 | 122 |
| Zapatillas | 4 | 122 |
| Anfields Rocket | 3 | 120 |
| Golden Ducat | 6 | 120 |
| Linebacker | 5 | 120 |
| Rain In Holland | 4 | 120 |
| Silver Darling | 4 | 120 |
| Without Question | 3 | 119 |
| Nebraas | 6 | 117 |
| Surjay | 4 | 117 |
| Aragosta | 4 | 116 |
| Jimmy Don | 3 | 116 |
| Red Saxon | 4 | 116 |
| Union Square | 3 | 116 |
| Son Of Raj | 3 | 115 |
| At My Command | 3 | 114 |
| Billy Bowlegs | 3 | 114 |
| Litigation | 4 | 114 |
2023 Durban July Odds