4000 fans planned for each day of Royal Ascot
Royal Ascot organisers are preparing to host 4,000 spectators on each day of their famous meeting
Many had hoped 10,000 would be allowed through the gates on all five days
Royal Ascot starts on Tuesday 15th June and ends on Saturday 19th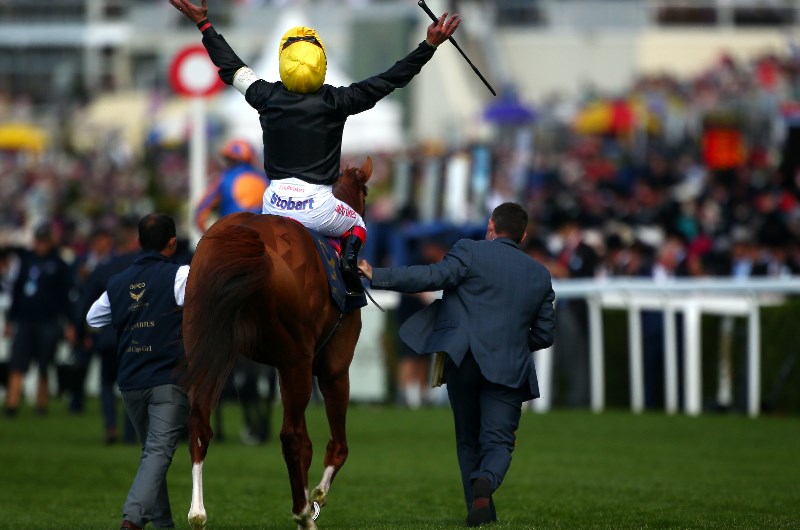 Spectators will return to Royal Ascot in 2021. (Getty)
On the 17th May, the government announced that spectators would be allowed to return to sporting venues. Sports fans rejoiced as the FA Cup final was played in front of a limited crowd, and racecourses began to welcome punters through their gates once again.
This easing of lockdown restrictions couldn't have happened at a better time for horse racing. The Epsom Derby meeting is now less than two weeks away. After that, it'll be full steam ahead of
Royal Ascot
, which begins on Tuesday 15th May.
Ascot organisers had hoped that 10,000 fans would be allowed to enter their racecourse on all five days of this historic meeting. However, it was announced today that just 4,000 tickets would be made available for each of the five days.
A statement on the Ascot website read, "In accordance with Step 3 of the Government's Roadmap, the total maximum capacity for racegoers on all racecourses is 4,000 per day."
"We remain in dialogue with Government on the possibility of a larger crowd but, with just a month to go until Royal Ascot, we will begin the process to allocate to our current permitted capacity.
"Should we be able to increase capacity for this year's Royal Meeting we will be contacting existing ticket holders."
Ascot's director of racing, Nick Smith told the Racing Post, "We'd like it to be more (than 4,000) and we're trying to make approaches with 10,000 in mind if we can get there, working with the BHA and RCA to see whether that can happen."
"We're really playing a waiting game and until we know what our capacities are, we can't do the simple logistical things that we want to get on with, like telling customers we have tickets for sale or don't have tickets for sale."
A lot depends on whether Covid-19 numbers remain low following the easing of restrictions. Social distancing will still have to be adhered at Royal Ascot, but it will be wonderful to see spectators cheering the horses on during this most quintessentially of sporting occasions.