Aquanita association reason behind Nature stripping
John Sadler has lost the right to train star sprinter Nature Strip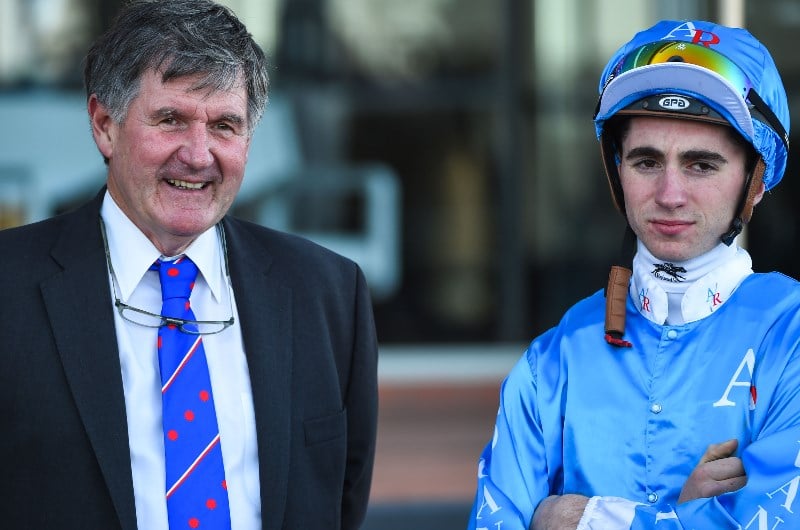 Trainer has had Nature Strip taken off his hands. (Vince Caligiuri/Getty Images)
Aquanita association the reason behind Nature Strip decision.
Star sprinter Nature Strip has been taken off Victorian trainer John Sadler in fears of his association with disgraced ownership group Aquanita.
Sadler says he received a call from one of Nature Strip's part-owners who told him the talented sprinter would be switched to the Darren Weir stable.
All Blacks coach Steve Hansen is a member of the ownership group and Sadler was informed that Hansen didn't like the negative publicity surrounding the Aquanita findings.
Nature Strip was the beaten favourite at his last two starts and Sadler believes he would still be the trainer had it been victorious.
"I got a phone call from one of the smaller part-owners who told me the horse was going to Darren Weir," Sadler said.
"I asked why and was told it was because some of the owners didn't like the publicity of the Aquanita stuff.
"But truth be told, I honestly believe I would still be training the horse if he had won one of his starts for me.
"The whole situation is extremely disappointing."
Nature Strip was transferred to Sadler after winning for Robert Hickmott but he has been a touch disappointing since and Sadler made note of a poor ride from champion jockey Craig Williams.
"I was probably fortunate to get the horse in the first place, but it has all been a bit disappointing ever since," Sadler said.
"Craig Williams rode the horse badly in his first start for me and now what has happened has happened."