Five-day Cheltenham Festival proposal splits opinions
A proposal has been made to extend the Cheltenham Festival into a fifth day from 2023
The Cheltenham Festival currently lasts for four days
Paul Nicholls fears a fifth day would "dilute the quality" of the meeting
Nicky Henderson claims racing needs the extra money a fifth day would bring in
Cheltenham Festival runners. (Getty)
A proposal to extend the
Cheltenham Festival
into a fifth day has got Britain's leading National Hunt trainers talking over the weekend.
The Cheltenham Festival is the jewel in the crown of British horse racing. The meeting brings in millions of pounds of revenue for the sport, while also boosting the British economy thanks to the thousands of fans that flock to Gloucestershire from across Britain and Ireland every March.
Originally, the Cheltenham Festival was a three-day event, until a fourth day was added in 2005. For a few years now, many have called for the meeting to be extended into the Saturday, and it now seems likely that change will be made from 2023.
Although nothing official has been announced, a spokesman for the Jockey Club revealed this week that a five-day Cheltenham Festival was being considered.
"It is always interesting to listen to the debate around a fifth day." said the Jockey Club's spokesman. "The last time this was discussed in earnest in public some key stakeholders in our sport expressed their desire for a fifth day," a statement read.
"We will always explore every option to improve the festival and support British racing, but we have made no decision to extend the length of the festival."
The
Ryanair Chase
, staged just before the Stayers' Hurdle on day three, is regarded by many as the fifth Championship race at the meeting. It's thought that, if the Cheltenham Festival was extended into the Saturday, the Ryanair would become the headline act on the brand new day five card.
Instead of four seven-race cards, the planned changes would see five six-race cards take place, meaning only two new races would be added to the schedule. The Group One Mares' Hurdle could be moved from day one to bolster the day five card, while the Novices' Handicap Chase - which was removed from the day one schedule in 2021 - could also be reintroduced.
Everyone in racing has an opinion on whether the Cheltenham Festival should be extended into a fifth day. Not least Paul Nicholls and Nicky Henderson, Britain's two most successful National Hunt trainers.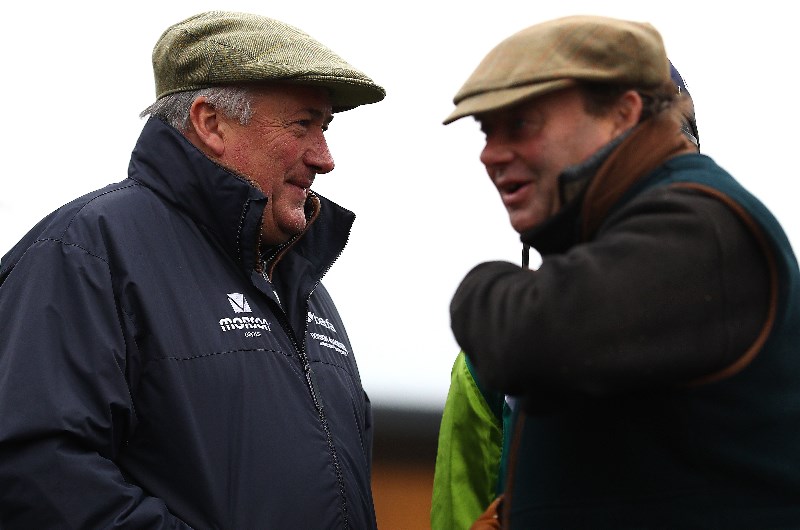 Speaking to
Sky Sports Racing
on Monday, Nicholls wasn't convinced that a five-day Cheltenham Festival was the best way forward for Brtish racing, instead suggesting that a British equivalent of the
Dublin Racing Festival
- which takes place at Leopardstown at the start of February - would be a better addition to the schedule.
"Four good days' racing is enough for anyone." Nicholls said. "There comes a time where you start diluting. It used to be brilliant when it was three brilliant days of championship racing."
"I'm open-minded about it but I think four is enough. For everyone involved, four is a tough week as it is."
"If Cheltenham are going to make plenty of money out of it, as long as they reinvest it in the racing and prize money, then that's fair enough."
"It's great racing but there is a risk that you're going to dilute it and end up with it not quite as special as it was."
"I'd like to see a mini festival like they have in Ireland, at somewhere like Newbury at the end of January or middle of February, as part of a trial onto Cheltenham," Nicholls said.
"Have an extra day there at Newbury rather than an extra day at Cheltenham. I'm dead happy with four as it is."
Nicky Henderson, on the other hand, is in favour of the proposed five-day Cheltenham Festival.
"It's obviously quite a contentious issue." Henderson told the Racing Post. "I was always pushing to go from three to four, whereas I'm comfortable and happy with how it is currently. I can see the plusses and the minuses but at the end of the day I'd say 'yes'.
"There's a lot of issues involved. As I see it you'd gain two races so it's not as if it creates a great deal more opportunity. They need to sort out which course to use because the track can only take so much, but look at the success the royal meeting has had going to five days in the Jubilee year, it was such a success it stayed on.
"A lot of people will say 'I can't do five days' but no-one says you have to go every day. We do, but from a staff point of view we'd have been going to Uttoxeter anyway the next day so it makes very little difference as we've always raced on the Saturday. The Midlands National will have to be rehoused, that's another issue.
"There's a lot of thinking to be done I'm sure, but I'm on the positive side. Financially it's got to be sensible. They're the four biggest days in the calendar. They're probably the four most profitable days racing of the year, so why not have another one? We need the money.
"Plenty will say they don't want to see it, but I'm for it overall. From racing's point of view it will create the money and that's too valuable, we can't say no to it. It's a long enough week for us as it is, but assuming I'm still alive I'd have runners."