"There is nothing of significant volume in the forecast." - Good-to-soft going expected for Cheltenham
Key quotes from Cheltenham's clerk of the course Jon Pullin
The Cheltenham Festival will begin on Tuesday of next week
Pullin is expecting the ground to remain good-to-soft for day one of the meeting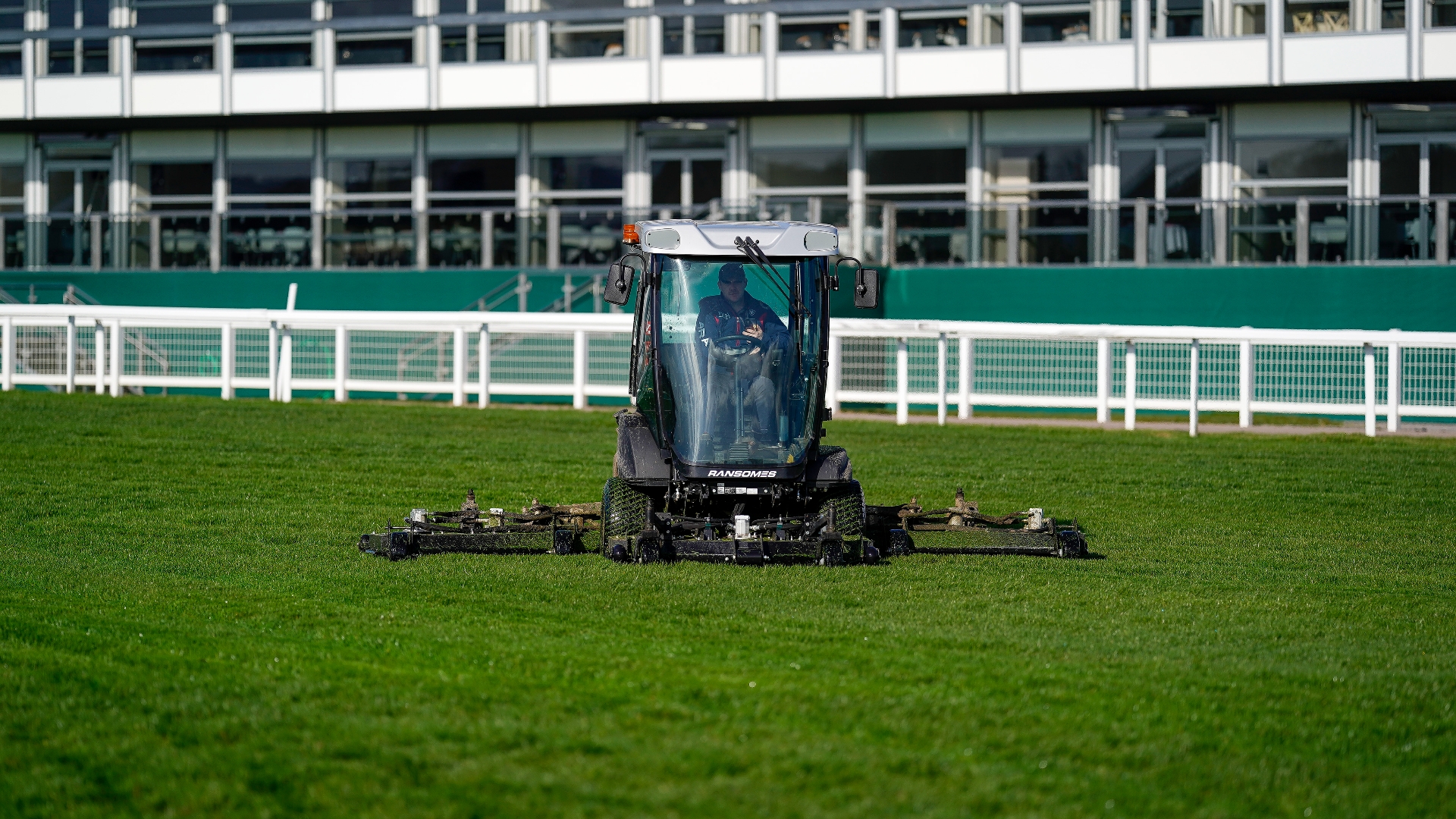 Ground preparation at Cheltenham Racecourse. (Getty)
The ground is expected to remain good-to-soft for day one of the 2023 Cheltenham Festival.
Clerk of the course at Cheltenham, Jon Pullin has been watering the track regularly since Trials Day took place in January. Britain has been enduring an unseasonably dry winter, but the excellent work put in by Pullin and his team has ensured the going will be safe on the opening day of the meeting.
Snow has been falling across the country this week. Newcastle racecourse was forced to abandon it's jumps card on Tuesday and several courses will inspect later in the week. Sub-zero tempartures are expected to continue into the weekend, but Pullin doesn't think the snow will have much effect on the
Cheltenham Festival
.
"The outlook remains unsettled for the next few days with a mixture of wintry showers still forecast, although the expected frost for the next night or two is certainly not as bad as was initially forecast." Pullin told the press.
"Temperatures are set to rise over the weekend and reach double digits but we could get some more rain before then. Thursday (this week) looks to be the day where we could see the most rain – forecasts are varying but we could see 5-10mm."
"It should be double digits at the beginning of next week. It may get a little colder on the Wednesday but temperatures jump back up for the final two days. We may get some showers through the four days but there is nothing of significant volume in the forecast."
After day one was run on good-to-soft going last year, a deluge of rain turned the ground heavy for
day two of the Cheltenham Festival
, before drying out again as the meeting concluded. The showers that are forecast for next week are nowhere near as biblical as the downpour Cheltenham received on Ladies' Day 12 months ago and ground conditions are unlikely to change drastically during the meeting.