Aidan O'Brien Stable Tour 2023 - Ireland's Champion Trainer guides readers through his team
Key quotes from Aidan O'Brien's stable tour ahead of the 2023 season
O'Brien spoke to AtTheRaces over the weekend
Read quotes on Auguste Rodin, Little Big Bear and Kyprios here
Aidan O'Brien poses at Newmarket Racecourse. (Getty)
Aidan O'Brien Stable Tour

Classic Colts

Classic Fillies

Other Three-Year-Olds

Older Horses

Early Juveniles

Injury Updates
The most dominant trainer in flat racing is, undoubtedly, Aidan O'Brien. The master of Ballydoyle has saddled well over 100 global Group One winners during his illustrious career and took his tally of British Classic victories to 41 when Tuesday won the Oaks during 2022.
Ahead of the new flat racing season, Aidan O'Brien spoke to AtTheRaces to guide readers through his team for 2023.
*All quotes taken from AtTheRaces*
Aidan O'Brien 2023 Stable Tour
Classic Colts
Alexandroupolis
I like him a lot. He's working very well. He might go for the Ballysax Stakes at Leopardstown. He'll handle softer ground well.
Alfred Munnings
He's back in action. He chipped his splint bone in the Chesham Stakes last season and that's why he hasn't run since. He's due to work this week and will hopefully go onto the 2,000 Guineas Trial Stakes at Leopardstown from there. He seems a Guineas type, rather than a middle-distance horse.
Auguste Rodin
You'd have to be very impressed with what he did at Doncaster. We almost didn't run him as the ground was much softer than ideal for him. You can see that he is an exceptional mover. Very slick, long and low. Horses like that are rarely as effective on soft ground as they are on faster ground. Everything went wrong in the race and he still did what he did. We are training him for the
2000 Guineas
at Newmarket. You would have seen his work at the Curragh at the weekend. The fact that he was very comfortable working with a very fast horse in The Antarctic speaks for the pace that he has. He has always been very classy. From the first time Ryan rode him back in February last year as a two-year-old, he was raving about him. You'd imagine that he'll have no trouble stretching out to a mile-and-a-quarter or a mile-and-a-half. He's the type of horse that will be adaptable. If we have a horse capable of doing the Triple Crown, he's the one.
Continuous
He wants soft ground, but he's going very well. He's a middle-distance prospect and we could send him to France for a Derby trial type of race.
Greenland
We didn't see the best of him in the Royal Lodge as it was a messy race. He's done very well over the winter, and we will send him to a Derby trial.
Little Big Bear
He is being trained for the 2000 Guineas at Newmarket. He's a very different type of horse to Auguste Rodin, in that he'd be very comfortable and happy to go back sprinting, though I think there is a very good chance that he'll get the mile. He's a very relaxed horse and raced very relaxed. He should give himself a good chance at being as effective over a mile as at shorter.
Mohawk Chief
He's ready to run. He's not the easiest to assess, as he's lazy in his work and in his races. He has the option of both Guineas trials and a Derby trial. We'll make a decision this week, but he could run at Leopardstown this weekend.
Paddington
He won the Madrid in good style at the weekend. He'll go for a trial now and could end up in the French Guineas. He should stay a mile-and-a-quarter, so he could end up in the Prix du Jockey Club.
Tower Of London
He's going very well and worked very nicely at the Curragh over the weekend. He was impressive on his debut, but I think we rode him too forwardly in the KPMG Champions Juvenile Stakes at Leopardstown and he was too free. We dropped him in and rode him quietly in his work at the Curragh and Dylan Browne McMonagle was very happy with him. He could well be an
Epsom Derby
horse.
Victoria Road
The plan for him is to go for the French Guineas and onto the Prix du Jockey Club after that. He improved every time he ran last season and he'd look the type to do better again this season. He worked at the Curragh over the weekend, and we were happy with him.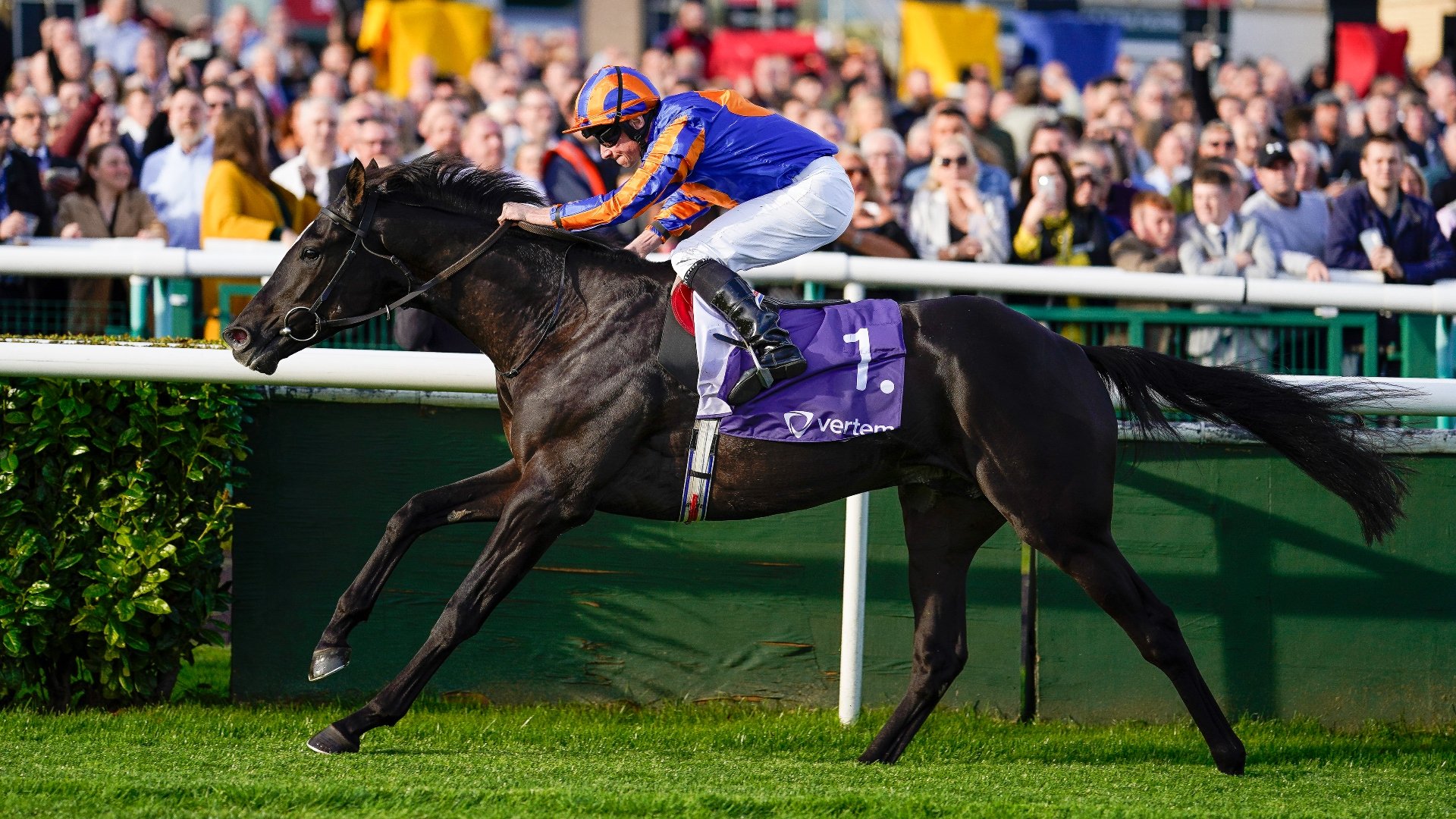 Classic Fillies
Be Happy
She's a nice filly that got beaten in a messy race at the Curragh last year. She's better than that. We have an Oaks trial at Saint-Cloud on Saturday in mind for her.
Beginnings
The hope is to run her in the Leopardstown 1,000 Guineas Trial Stakes at Leopardstown this weekend if the ground isn't too testing and we'll have a better idea of where she slots in after that.
Dame Kiri
She is an intended runner in the Leopardstown 1,000 Guineas Trial Stakes at Leopardstown this weekend. She needs to step up, but we've sent fillies there before that needed to step up and they've ended up being Classic winners.
Meditate
Meditate is the one for the
1000 Guineas
. She's a very professional fully. She's not over big, but she's strong and versatile. She only did a gentle piece of work at the Curragh over the weekend as she had been away to Tipperary to gallop a month before that and came back a little bit sore, so we had to go gentle with her. That wasn't a big enough interruption to impact her preparation and she's still on target to go straight to Newmarket.
Never Ending Story
She's a very good filly. She was always the best work horse of the two-year-old fillies last year. We haven't seen the best of her at all. I think she'll stay a mile-and-a-quarter this year and she's very much bred to be a better three-year-old. She's a bit behind the others in her coat, but her work has been very good. She could very much be one to show improved form this year.
Other Three-Year-Olds
Aesop's Fables
Aesop's Fables is one that we'll campaign as a sprinter this year.
Cairo
He was disappointing at Meydan, but we feel he just didn't face the kickback on the dirt, and we are happy to forgive him the run.
Peking Opera
He's a strong traveller, but was babyish enough last year. He should be one for a mile-and-a-quarter or maybe even a mile-and-a-half.
The Antarctic
He showed a high level of form last season and we're going to stay sprinting with him this season.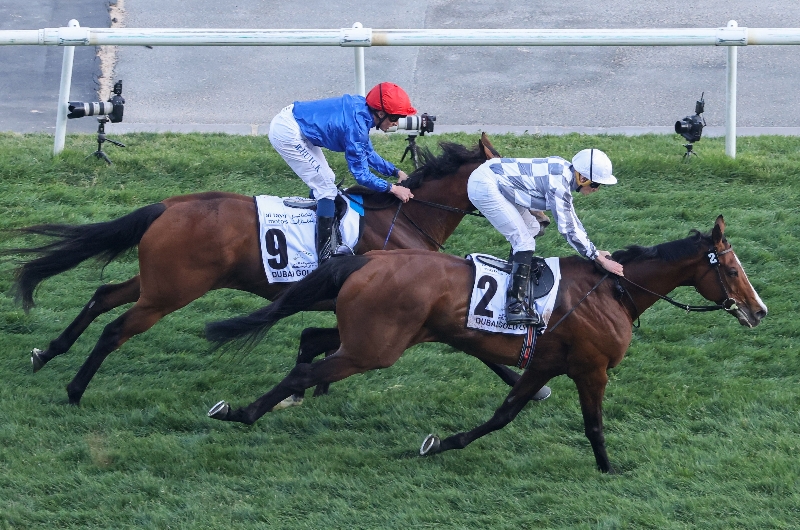 Older Horses
Broome
We were delighted with his win at Meydan. I'm not sure if we'd want to stretch him out in trip again for the Gold Cup at
Royal Ascot
, but races like the Goodwood Cup, the Irish St Leger and Melbourne Cup would appeal as being good options for him.
Changingoftheguard
He's back going very well now. He picked up a hairline fracture of his tibia last season which is why he didn't run again after Royal Ascot. He could be one for the Coronation Cup at Epsom and might stay a bit further than that if we ask him to.
Emily Dickinson
She would look to be one for the
Gold Cup
. She looked a stayer all through last season and really impressed when stepped up to two miles at the Curragh at the backend of the season. She grew another leg over the trip, so you'd hope that she'll do even better when campaigned as a stayer this year.
Luxembourg
We're delighted with him. He did really well over the winter both physically and mentally. He's a bigger, stronger horse this year. We are thinking about starting him off the Prix Ganay at ParisLongchamp and then probably look at the Tattersalls Gold Cup at the Curragh.
Point Lonsdale
He disappointed us in the 2000 Guineas last year. We scanned him after it and he had a fissure in one of his joints, so we needed to give him time for that to heal. He's going very well now. He did his first serious bit of work at the Curragh over the weekend, and everyone was happy. A mile-and-a-quarter will suit him, and he could start back in the Mooresbridge Stakes.
Tenebrism
The plan is to go sprinting with her this season. We tried to make a miler of her last year and was very competitive in those races, but when we started to sprint with her it was obvious that was what she wanted to do. She can only benefit from being trained as a sprinter from the outset this season. She'll be likely to start off in one of the stakes sprints in Ireland and drive on from there. She worked very well at the Curragh over the weekend and is nearly ready to go. She should be fine over five or six furlongs. We could well ask her to run in both the
King's Stand Stakes
and the Platinum Jubilee Stakes at Royal Ascot.
Early Juveniles
Alabama
He's been working very nicely. Of the more forward ones, he's definitely one to watch. You wouldn't go too far wrong with him.
Injury Updates
Espionage
He was in full work, but he had a bit of an issue with a shoulder that has held him up, so he won't be out in the early part of the season.
Kyprios
I don't think he's going to make the Gold Cup. He got a little bit of a joint and it's not settling down, so we'll have to wait and see with him. He got an inner infection, inside in the joint. It's an unusual thing for it to come inside the joint. The joint had to be flushed. Then his bloods were still up after it was flushed so that meant there was further infection in the joint and they had to flush it again. It happened a month ago and it's just not settling down yet. Sometimes those things can settle very quickly and sometimes they don't. That's where we're at with him at the moment.
Statuette
Statuette had a bit of a hold up and I don't think she'll make the 1000 Guineas. We'll bring her back gently and we'll see what happens. It might be the second half of the season before she's back.